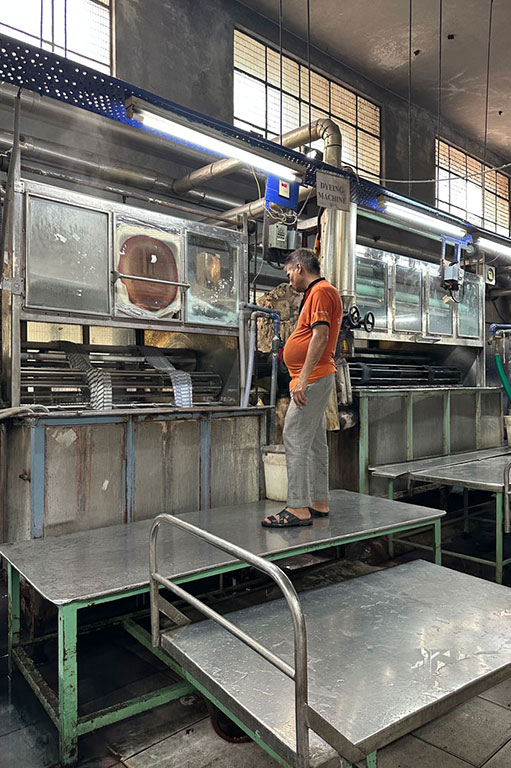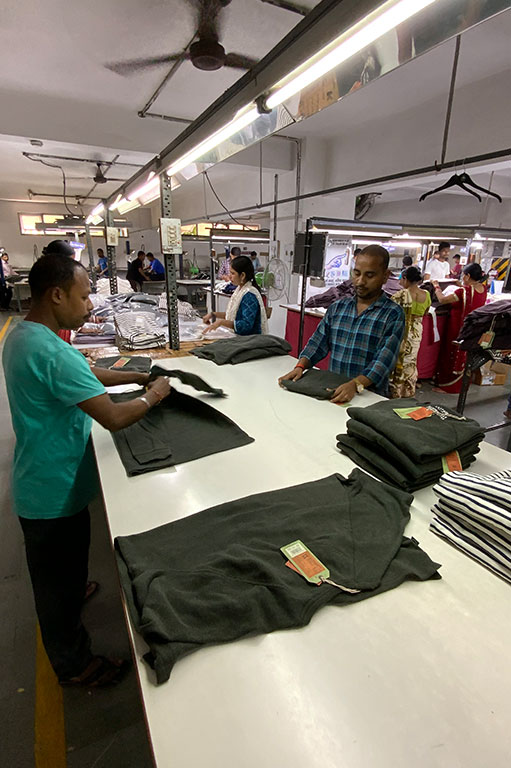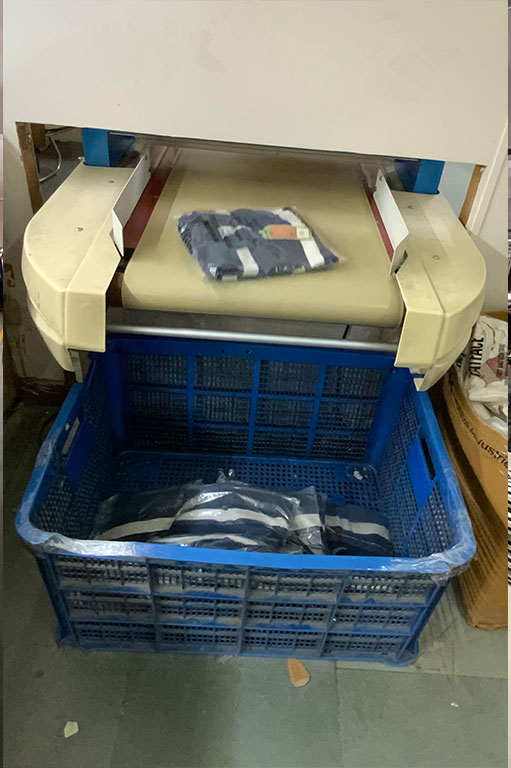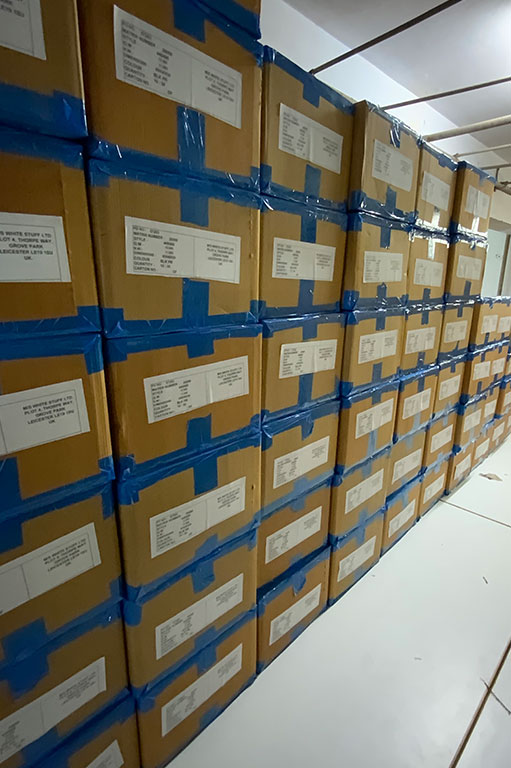 In 2015, we established our own modern spinning mill as yet another milestone to complete the full supply chain with the latest technology & testing instruments in Bhiwadi, Rajasthan near Delhi. We produce 200 metric tonnes of yarn per month.
We have installed the best machines from all around the world such as MURATEC (JAPAN), AMSLER (FOR SLUBS FROM SWITZERLAND), USTER-UT6 (SWITZERLAND), and LMW (INDIA).
SPECIAL FEATURES
At present, our spinning system is able to produce RING SPINNING WITH SLUBS, SPECIAL SHORT SLUB(XSS), INJECTION SLUB, SIRO , MULTI COUNT, MULTI TWIST, DOUBLE YARN (TFO-2 PLY/3 PLY / 4 PLY), REVERSE SLUB, and COMPACT YARNS.
All the yarns produced are compact and suitable for both knitting and weaving purposes with a yarn count range of 7's ~ 40's.
SERVICES
Customized slub patterns as per customer's requirement
Flexibility in yarn production
TPM (Twist Per Meter) is Customised as per requirement for knitting and weaving yarn.
We have the latest state of the art machines from Germany and Japan which can produce all types of circular knitted fabrics. Currently we produce 200 metric tons of fabric a month.
Our speciality includes all kinds of greige as well as yarn/dyed fabrics such as electronic jacquards, auto and engineer stripers, structured fabrics, fleece, rib, interlock, terry, loopbacks etc.
We have the facility to dye yarns and fabrics in-house for quick turn around of sampling and developments.
Also have inhouse processes for fabric washing and garment washing.
We can achieve many wash effects in garment washing including indigo washes , silicone washes , bio washes etc.
We have in house screen printing facility that helps us produce value added garments by having total control over all processes like color matching, design and quality.
We do all types of printing techniques such as pigment, discharge, foil , glitter, flock, transfer paper, etc.
We have the most advanced computer embroidery machine of Tajima from Japan, With the capacity of over 100 heads , We can make sequence, lace & macrame embroideries besides conventional multi head embroideries.
Our garment production facility is located in Gurugram, Haryana which is just a 20 minutes drive from New Delhi International Airport. All the processes from cut to pack take place here with help of over 450 sewing machines.
we can produce 3,50,000 garment pieces per month.
CUTTING , STITCHING, FINISHING AND PACKAGING
we have state of the art latest technology machines installed from cutting till packing departments. Beginning from Eastman Bandknife cutting machines to best sewing machines from Japanese brands such as Brother, Juki, Yamato, Pegassus, and Hashima.
We ensure to take all necessary measures to provide our clients with the highest quality and defect free garments. Each finished garment is manually measured and checked 100% for any defects before packaging.
Before delivery, every garment is sent through a metal detector machine to ensure the best safety practices. Thereafter, final carton packaging takes place in a metal free room.